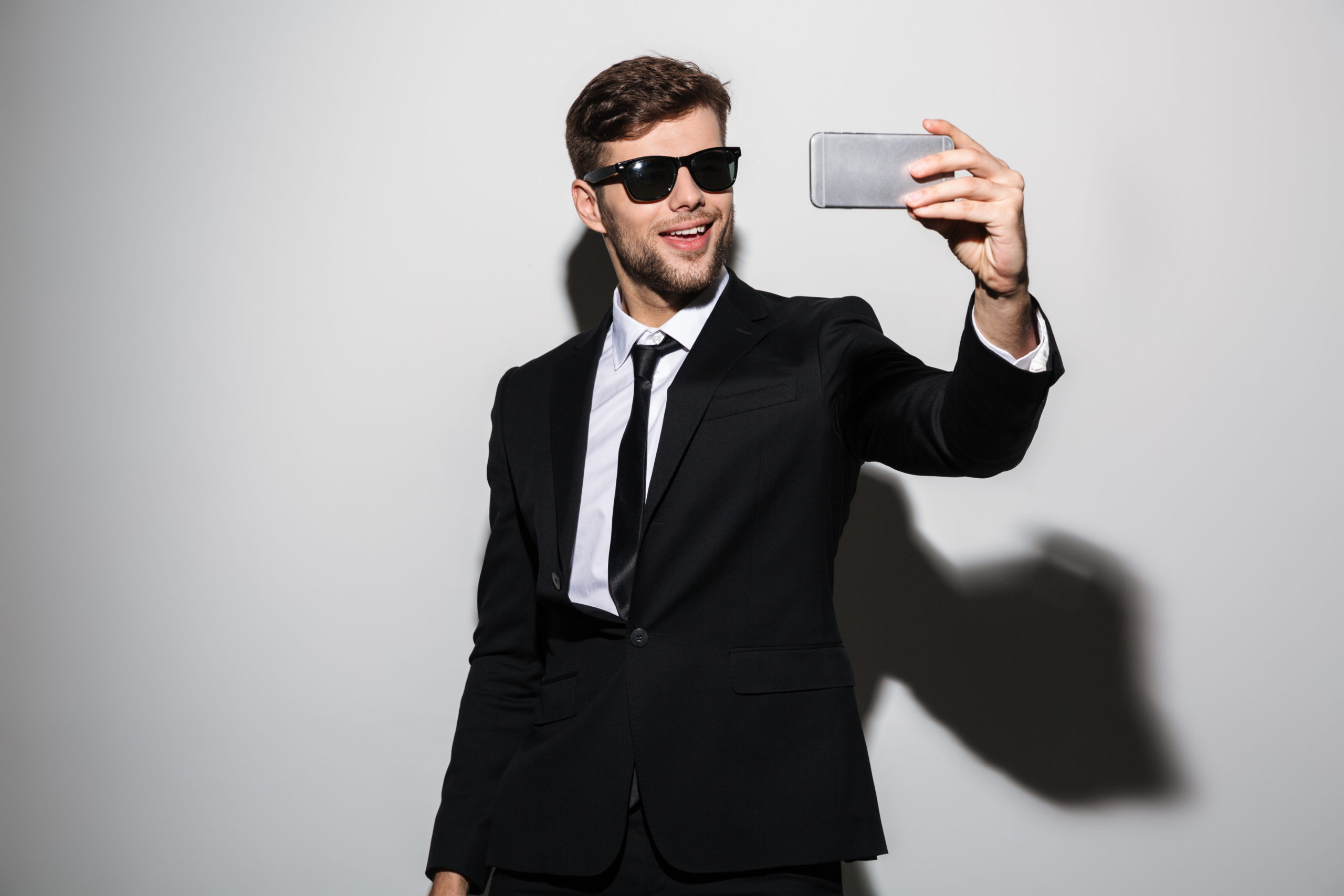 Photo-perfecting technology allows us to have a poreless complexion, hides any under-eye evidence of a wild night out and gives us smooth, acne-free skin when we conveniently forget to use a cleanser. Instagram, Snapchat, Photoshop and a multitude of face-altering apps may provide you with skin worthy of a Clearasil commercial, however, when the filters fade and the camera blurs, the thought of facing the real world with blemished and pimple-prone skin can diminish one's self-confidence.
So put back your girlfriend's concealer kit – there's no need to resort to drastic measures. We've got you covered with a fool proof, fuss-free plan to bring your skin back from the edge of an oil slick, banish blemishes and create that all-natural 'Mayfair' filter.
Cleanse. Cleanse. Cleanse.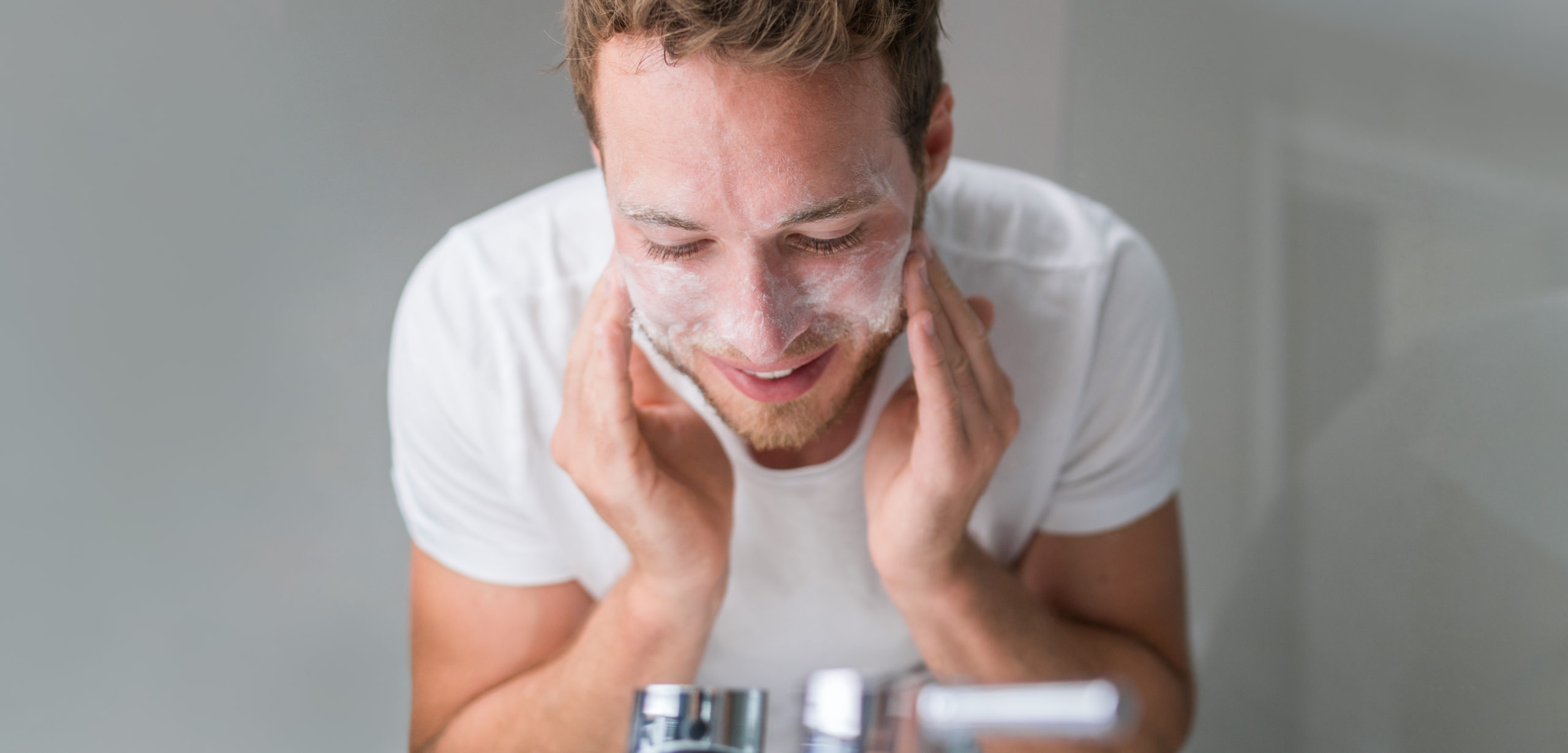 The first step to smooth skin is using a good facial cleanser, morning and night. As easy as it may seem to use a common bar of soap to wash off the day's debris, it can strip your skin of natural oils and cause dryness and irritation. Do this step before you shave, as a coating of oil and grime on your face can hinder the quality of your shave by making it difficult for your razor to reach the surface of your skin. There are numerous cleansers targeted towards men's needs, which can be found in the cosmetics aisle of your local supermarket or pharmacy. Choose between a face wash for sensitive, oily or normal skin.
Use Shaving Cream to Prevent Cuts
There's nothing worse than the prickling feeling of nicking your skin while shaving. Spare yourself the pain, plasters and inconvenience by using a shaving cream that softens your skin and lays out a supple canvas for a perfectly smooth shave. We recommend The London Grooming Company shave cream, elegantly packaged in a chic black tin that's also easy to travel with. It's velvety, whipped formula creates a creamy lather and is suited for gentlemen with sensitive skin too.
Don't Forget the Aftershave Balm and Moisturiser
Not just applied for its sexy masculine scent, aftershave has a far greater purpose than attracting the ladies. Aftershave balm is an essential step following shaving, as it soothes chaffed skin and contains antiseptic ingredients that prevent infections caused by those pesky, previously-mentioned cuts. Our daily shave isn't complete without The London Grooming Company aftershave balm and skin moisturiser with its alluring woody oud scent and cooling formula that assists in the rejuvenation of your skin. What makes this salve even more versatile, is its built-in moisturiser. This saves you the hassle of adding yet another product to your skincare routine. The hydrating properties of the aftershave balm – which includes nourishing hemp oil – alleviates razor burn and bumps, prevents ingrown hairs and locks in moisture.
Banish those Blackheads
You've been avoiding it, but it's time to address those unsightly tiny, black bumps on your nose. While blackheads seem to have leased out a lifetime's stay on your nose, chin or forehead, there's an easy way to evict them. If you shy away from booking facial extractions at a salon, why not try a purifying charcoal mask or nose strip. These inexpensive, fast-acting strips are glued onto the affected area using water and within ten minutes, you can satisfyingly peel it away, as it painlessly removes most of the blackheads. Maintain your smooth nose by making a paste with two teaspoons of bicarbonate of soda (found in the baking aisle) with a splash of water and gently exfoliate the area once a week to keep it bump-free – permanently!
Eliminate Acne… for Good
Unlike awkward school dances and maths tests, some things – unfortunately – don't stay in your teen years. Acne can creep up on you in adulthood (usually the night before an important work presentation) due to stress and unhealthy eating, excess oil production and using chemically-laden face products. Combat the occasional pimple by using a mild over-the-counter ointment that contains benzoyl peroxide, salicylic acid or retinoid. If your acne has declared full-on cystic war, it would be beneficial to visit a dermatologist who may prescribe antibiotics or something stronger like Roaccutane, which comprises isotretinoin.
Iron Out the Wrinkles
There's nothing more dashing or sophisticated than a few well-earned wrinkles as we grow older – just ask George Clooney for a reference! However, to prevent these fine lines from becoming craggy trenches, use an anti-wrinkle cream that features retinol. Hold off on the smoking as it restricts the production of collagen and elastin, the natural proteins that keep you looking 26, when your ID says Gen X. If the thought of Botox makes you cringe, try facial yoga or gently massage your skin in circular motions using your middle and index fingers.
Swap Soda for Water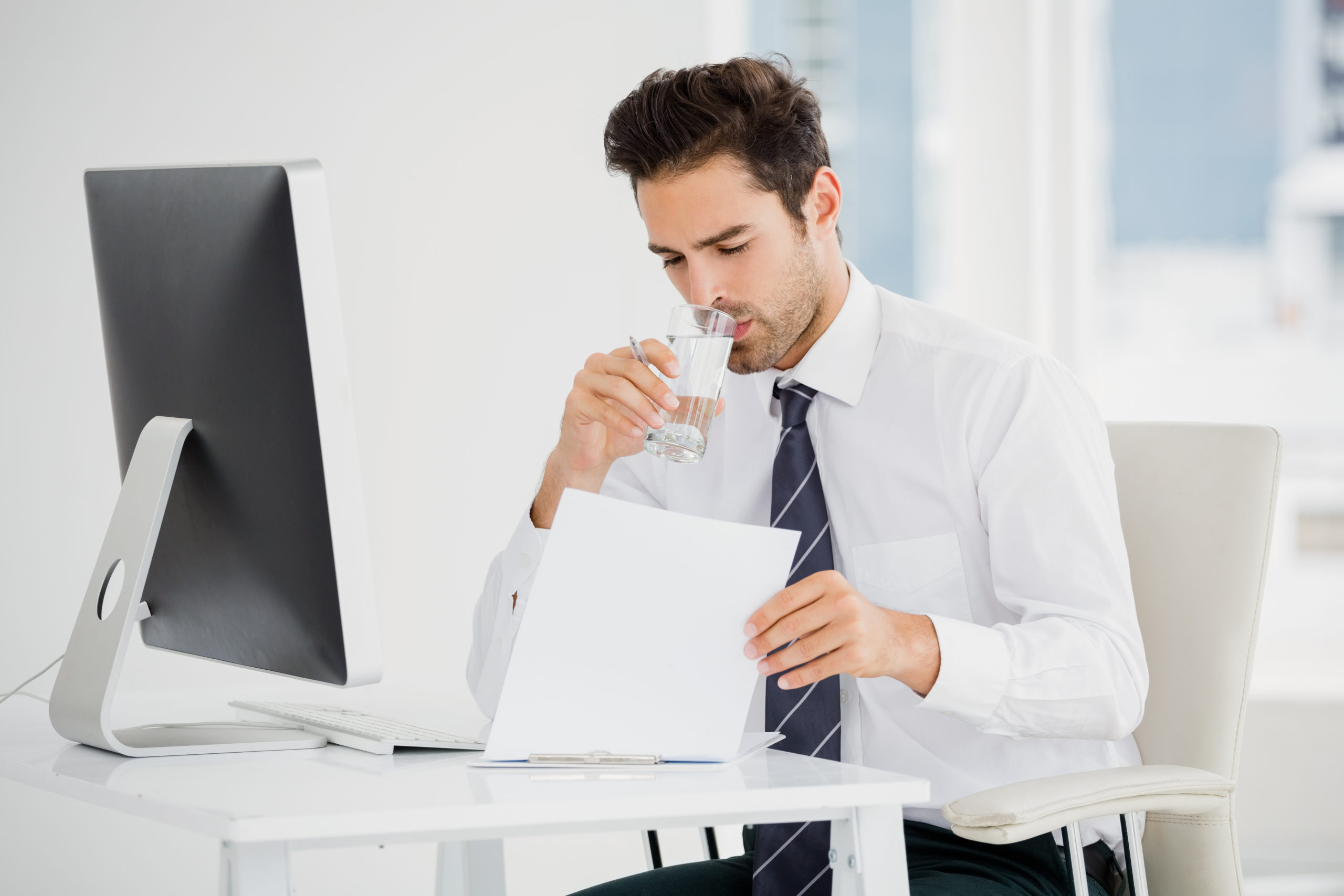 We know… giving up that sweet, fizzy goodness for a fresh glass of H20 isn't ideal, but the results are equivalent to a 'Valencia' tint. Drinking eight glasses of water per day will hydrate your skin from the inside, make your skin look refreshed, and helps flush out acne-causing toxins. Since it isn't easy to change your daily drinking habits, apps like Drink Water and Hydro Coach will remind you to quench your thirst throughout the day.
Slather on the Sunscreen
A summer tan may have you looking like a bronzed Adonis, however, those toasty rays cause damage that goes far beyond the skin's surface. The sun's harmful UV rays cause free radical damage to your skin resulting in inflammation and subsequently; acne. These intense beams also darken previous blemishes and acne scars you may have, and singe chances of collagen and elastin production. What we're really trying to say here is: "Wear sunscreen. Every. Single. Day."
Now that you have our simple and doable #nofilter skincare routine pinned down, within a few months, you will begin to notice your skin looking brighter, clearer and more supple. The minimal effort is worth the results and the ultimate confidence booster; you will probably never have to use a selfie filter again! Probably…