Like with pretty much everything else in the world, within the world of men's grooming, key trends exist. And like everything else, they tend to constantly evolve which makes it hard to keep track of what's in and what's 'so 2018!'
We've compiled a list of the key hair trends for men in summer 2019 and how to achieve them.
The Undercut Quiff
The Undercut Quiff is a cut that's become more and more popular in recent years due to many famous faces such as David Beckham, model and chef, Isaac Carew, and music producer, Mark Ronson choosing to rock this hairstyle.
People seldom think of Jimmy Neutron and Elvis Presley when you mention a 'quiff'. The word often has connotations of adolescence and youth. But for this summer, you can try this cut in a more mature way and you'll not be disappointed. This cut is all about a stark contrast between short and sharp sides, and textured wavy locks packed with volume on top.
Maintenance is key to acquiring this look and the process starts with towel drying your hair before adding Sea Salt Spray that'll assist with texture and volume. Use a hairdryer to shape your quiff and then finish off with a small amount of Clay for further texture and hold.
Long Hair Don't Care: The Man Bob
There's a fine line between looking extremely slick and looking slightly unkempt when it comes to long hair. All that's required to achieve the former is a bit of love and care. Just think actor, Kit Harrington or snowboarder, Shaun White.
The key is to avoid a floppy mop that'll make you look like you're part of an 80's rock band tribute act. With this style, you're looking for something that compliments your face shape.
When it comes to styling, try to let your hair dry naturally (if time allows). And for product, Sea Salt Spray is great for a messy matte effect. Or Define to increase the texture and encourage curl.
Although perhaps not ideal for summer given the more hair = hotter head, if you pin it back correctly and keep yourself hydrated, you'll be just fine.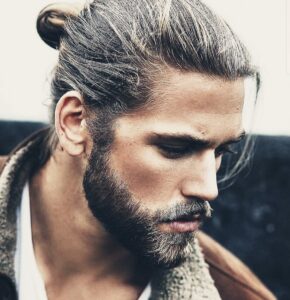 The Crop
While lots of men are choosing to grow out their hair, others are choosing to embrace the clippers and adopt a much shorter style. The textured crop is a great option for this summer and can flatter many different face shapes and clothing styles. Plus, it only requires minimal maintenance so it's ideal for those of you who like to allocate all of 15 seconds to your hair in the morning. The likes of Justin Timberlake and Zayn Malik have gone down this route in recent times and they looked extremely sharp, whether donning a suit or a tracksuit.
Like the undercut quiff, keep the sides short and tight but instead of going for textured volume, you want to work with gravity and keep the top compact. It's a great cut for those with thinning hair, as it gives off the illusion that the hair is thicker than it is.
Product-wise, use Pomade if you want to veer on the smarter side for an elegant finish. But if you're looking for a slightly more rugged look, then Clay is your best friend.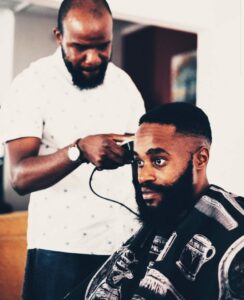 High & Tight
This is another cut for guys who want minimum fuss and maximum efficiency. The sides are kept short and 'tight' whilst leaving enough on top to provide a 'high' textured style which looks great and effortless. This has been mastered by some of Hollywood's finest including Ryan squared (Reynolds and Gosling).
Where other styles leave a lot of the styling up to you, this cut's foundations lie with your barber. So have a good consultation with them beforehand to ensure you're on the same page. In terms of styling, if it's cut right, it should be a case of towel dry and you're pretty much there. However, a touch of Clay can give you a little extra lift and texture in the top especially if you have finer hair.
Buzz Off
Bold and brave are two words that can be associated with this hairstyle, as you are left with nothing to hide behind. It's for that reason that you need to have the right features to pull off this look off.
The buzz off used to be a look that was synonymous with rebellion but these days, it's a great way to stand out for all the right reasons. Channing Tatum and Eden Hazard both took the leap with this cut and it's safe to say it paid off.
Just make sure your barber gives you an even trim with the clippers so your head doesn't look patchy!