You invest time, money and effort in your appearance because you take pride in how you present yourself to the world. Sure, you take care of yourself for yourself, but if you're reading these words, then just admit that deep down, a big part of your self-care routine has everything to do with appealing to the opposite sex. We turned to nine South African women to find out if all those hours spent in the barber's chair and in front of the mirror, yield the kind of results that induce raging estrogen levels or toe-cringing criticism.
Saima Abdul, 25, Physiotherapist
Beards make a man seem more matured – in a good way! It says he is more trustworthy, classier, more elegant, and that he takes pride in self-care and loves and appreciates himself. I prefer my man to sport some stubble similar to Ryan Reynolds whose keratin fur is a prime example of 'neatly edged'. I once shaved a guy's face but I accidentally cut him and edged his sideburns so short that he looked like a teenager when in fact he was 35 years old. If I was a man, I'd definitely lean towards short stubble or a goatee and use a decent shaving cream when I tidy up.
Racine Edwardes, 24, Copywriter
My first impression of a bearded man does depend on how well his face mane is groomed. If it's short and well kept, I'll assume that he's established and successful. Not-so-well-kept beards just look scruffy and unprofessional. I love Tom Hardy's look; rugged and manly. Some of the guys in my family keep beards and these look good when neat and not too long. This may seem a bit weird, but I like watching Instagram videos of men grooming their facial hair, and I often think, if I were a man I would keep a full beard as long as I could maintain it properly with a good-quality beard shampoo and special beard moisturiser.
Nadia Hanekom, 26, User Interface Designer
My dad has a moustache and I can't imagine him without it. One of my friends used to joke that he is saving food for later because crumbs would always get stuck in his beard. I don't mind beards but it depends on what it looks like. If it's neat, it is fine, but I always wonder why the guy wants to hide his face and what his reasoning is behind growing it. Beards require grooming so it immediately tells me that he spends some time in front of the mirror. I'm not a fan of long beards. It just looks like the guy is too lazy to trim or shave. It can also make a guy look much older than he really is.  I prefer a 'five o' clock shadow'; short to medium stubble like Ryan Reynolds and Chris Hemsworth who look all rugged and manly. Without stubble, a man can easily look a bit too boyish.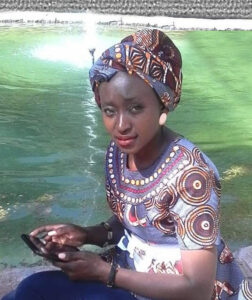 Nina Bambeni, 30, Journalist
My father kept his facial hair nice and short, and always trimmed. I find men's beards charming if they're kept neat and short – like David Beckham's – especially if growth isn't even. I once came across a group of elderly Muslim males from a foreign country who had purple and orange beards. I later learnt that they used mehndi (henna) to colour their beards and that it's actually a Sunnah or 'the way of the prophet'.
Mariam Cassim, 36, Managing Executive
Definitely clean shaven – smooth as a baby's bottom… And my husband knows it! However, the rugged look adds a bit of occasional variety. In my opinion, long and ungroomed beards often imply that the person is quite religious, but short, well-groomed beards could look pretty sexy. George Clooney and David Beckman pull off this look perfectly as it adds an element of intrigue and sophistication. Both my brother and brother-in-law sport beards and it really suits them. My brother once asked me to wax his beard – let's just say that he's stuck to shaving after that experience!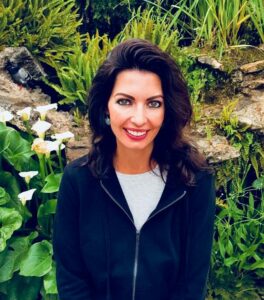 Ellenore Meyer, 37, Medical Doctor
When I see a guy wearing a beard, I think 'hipster' – something between boerseun and retro. Personally, I prefer my hubby smooth or with two-days-old stubble, although I'm not against the bearded look. My brother is a farmer and businessman, and he has a beard. I love the manliness and kindness that he portrays all mixed into one. Afrikaans musician, Jo Black knows how to pull off his beard!
Andrea Reagon, 24, UX Visual Designer
I don't think beards are unprofessional at all. The stubble look is always attractive but a little longer than that isn't bad either, provided it is neat and tidy – that's most important! I absolutely love Ryan Gosling's stubbled look. There's something about a bit of stubble that shows off a man's ruggedness. However, some male celebrities like Chris Hemsworth definitely make a fuller beard look good. My father has a tiny beard and it's unruly! He just cannot seem to grow a proper beard. Random hairs grow everywhere and he is lazy when it comes to maintenance, so I'm not a major fan of his. Hahaha!!! There are many styles that turn me off; goatee style, the soul patch, the mutton chop, the horseshoe moustache, the Chinese long moustache, Dali moustache, handlebar moustache and circle beard. I don't think you're supposed to do funky things with facial hair.
Reabetswe Mafisa, 30, Mobile Beauty Therapist
I like my boyfriend to be clean shaven but if a man keeps his beard trimmed and well groomed then it's acceptable. On the celeb front, I find Drake, Shona Ferguson and Riky Rick attractive because they are well groomed. Some of my relatives have beards and because of their lack of precision in grooming, I would prefer it if they go clean shaven.
I have a friend who was lazy to shave and much to his regret, he used feminine shave cream on both his head and face. The next morning, he really needed a soothing balm to ease his serious rash. If I were a guy, I would keep it clean shaven so that I look younger. It's a real turn off when a guy cuts a line through one eyebrow.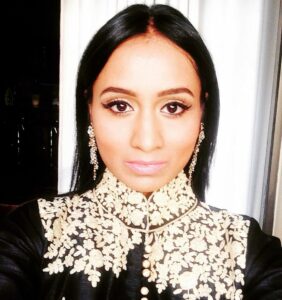 Shivani Naidoo, 34, Digital Marketing Specialist
I don't judge or discriminate against anyone with a beard. However, a well-groomed beard is important when in a business environment. Long, scraggly hairs are not appealing to me so I prefer short stubble on my partner – like George Clooney's salt and pepper stubble. It just appears as if he's an accomplished gentleman. I always wondered why some men have white dust on their shirts. I found out that dry skin flakes when someone with a beard doesn't have a moisturizing routine. Hence the invention of beard oil which can be rubbed into the chin/cheek area to prevent 'dandruff'. I once saw a guy with a very long red beard, and as much as I tried to appreciate and embrace his personal style, that just looked weird.
Now you know… To stand a chance with the ladies, the state of your facial hair definitely plays a part in forming a lasting first impression. Have the courage to see yourself through the eyes of a woman, make that overdue appointment with a skilled barber, and stock your vanity with The London Grooming Company self-care products.