A well-groomed beard and a fashionable wardrobe go together like a moustache and Tom Selleck. It's just impossible to imagine one without the other. A beard is essentially an extension of who you are and reflects your personal taste. Dressing to complement the style of your beard will further elevate your status as a sophisticated and dapper man-about-town.
Not sure where to start?
We've categorised a few fashion genres to suit your beard, but will also champion your age and personality.
The Collegiate
Beard type: Short stubble
Typically found: Vaping in the quad, on the sports field or trying to impress girls at parties.
Style essentials: A few basic t-shirts, joggers, skinny jeans, hoodies and sneakers.
Having a student loan may not leave you with much cash to spare, but you can still dress up your stubble in a number of stylish ways by mixing pieces of clothing you already own.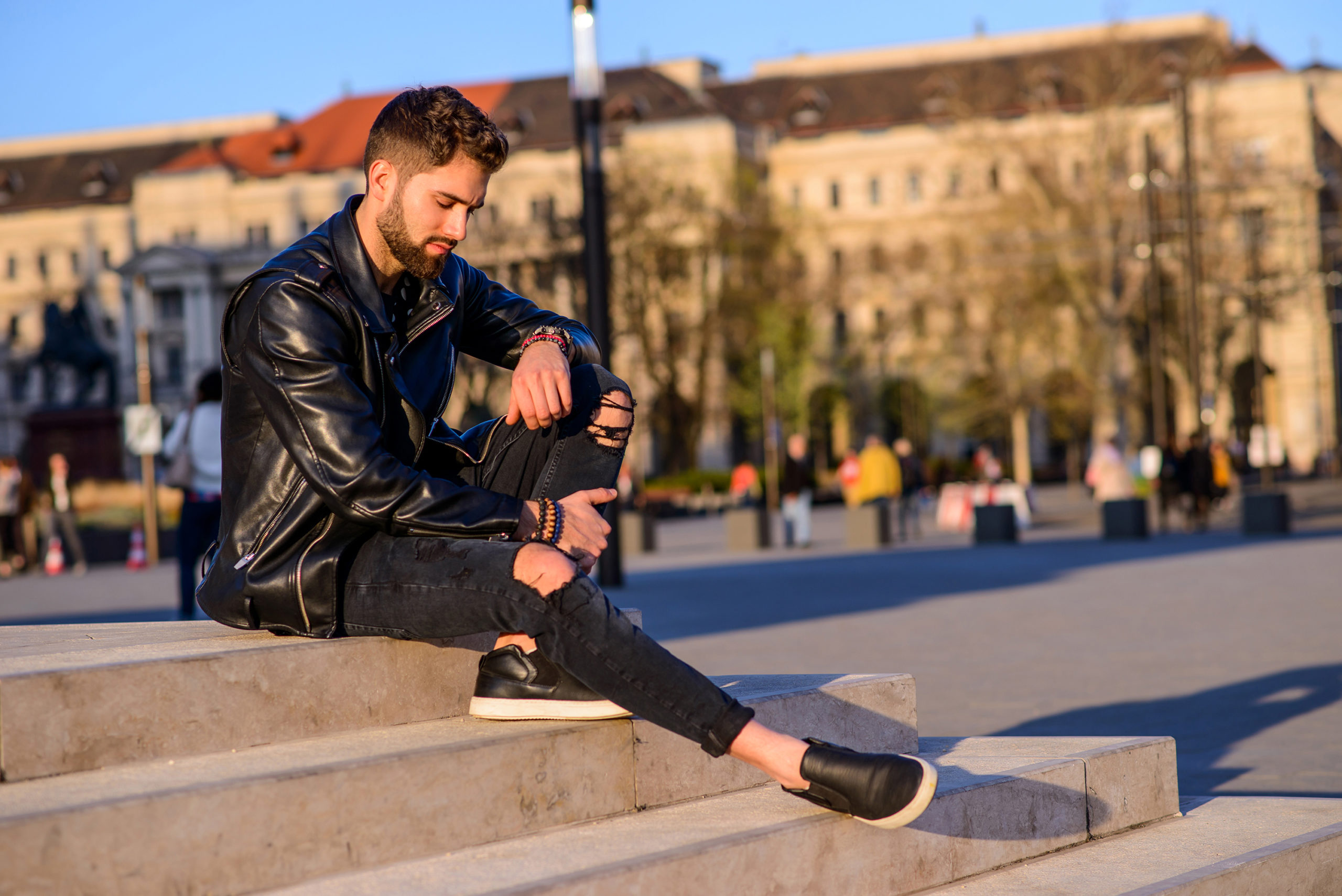 Our fashion tips:
Team a varsity jacket with a simple white t-shirt and joggers.

Layer your denim jacket over a hoodie and tee.

Wear a striped sweater over a collared shirt with khaki chinos and loafers.

An oversized t-shirt pairs well with distressed denim and Chelsea boots.

Roll up the sleeves of your denim shirt for that casual vibe.

Try an all-black outfit comprising a classic biker jacket, t-shirt and jeans.

Dress up your t-shirts or high-neck sweaters with a slim-fit blazer, chinos and sneakers.
Keep your designer stubble looking sharp with The London Grooming Company shave creme
The Professor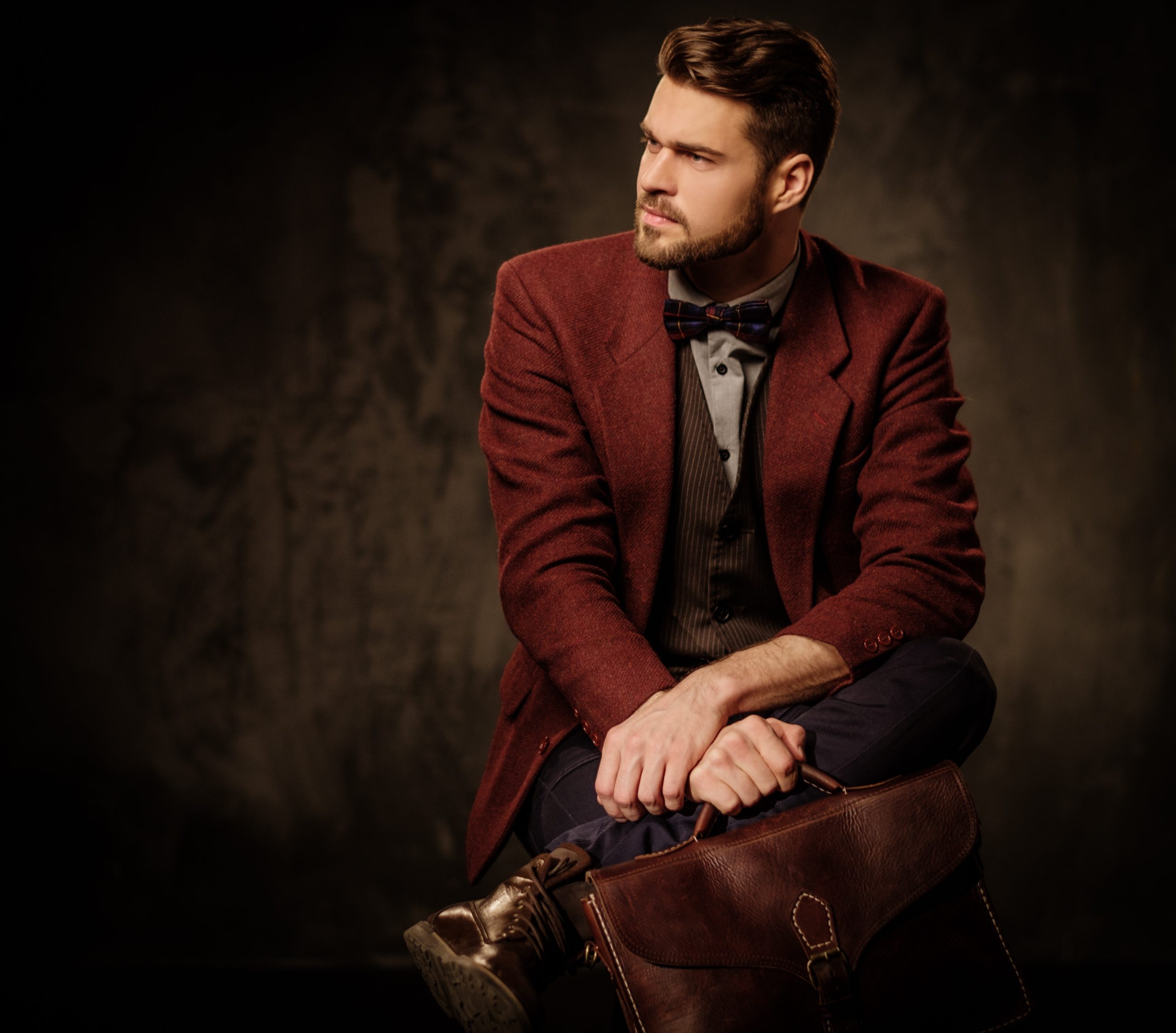 Beard type: Short to medium perfectly-groomed circle beard.
Typically found: Sipping espresso in a bookshop, surrounded by an air of mystery.
Style essentials: Tailored blazers, ties, waistcoats, chunky jerseys, waistcoats and brogues.
Procure the university professor look by enhancing your wardrobe with classic pieces in rich textures like knits, tweed and corduroy.
Our fashion tips:
Pair a cable-knit sweater with a shirt and tie, tweed blazer and grey flannels.

Button up your cardigan over a shirt and tie, with corduroys.

Accessorise your look with brown or tan leather accents like a belt, watch, satchel and brogues.

Layer your outfit in neutral tones of grey, beige or brown.

Put on a patterned or brighter-hued tie for a pop of colour.

A longer-length camel overcoat adds an air of refinement to any outfit.

Toss a woollen scarf around your neck for that classic Ivy League appeal.
Don't forget to keep your facial hair sleek with The London Grooming Company beard oil
The Urban Explorer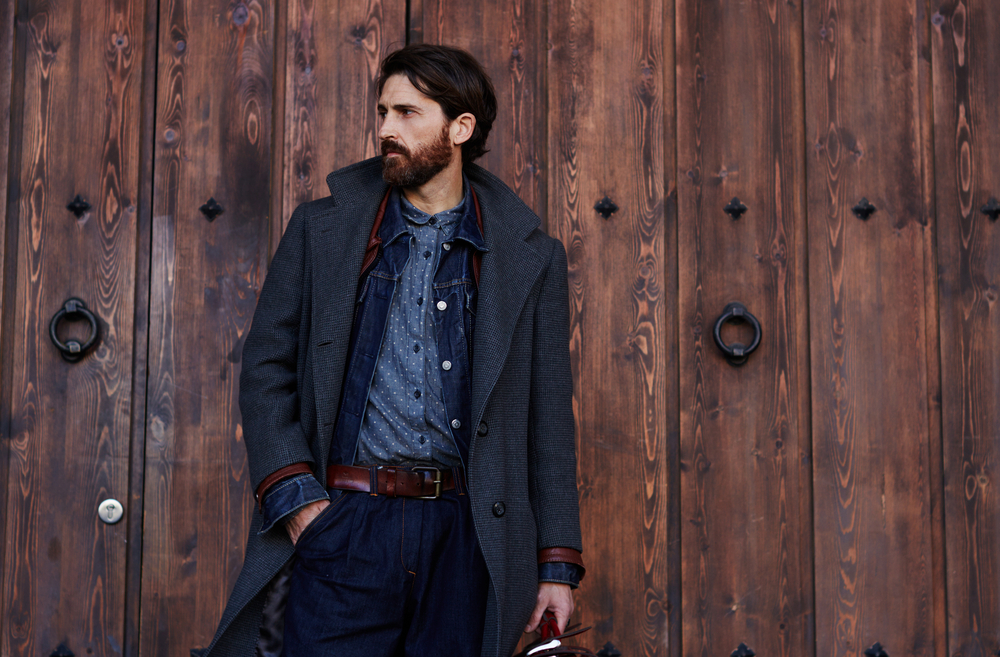 Beard type: Long, luxurious and fully-grown.
Typically found: Climbing Mt. Kilimanjaro, listening to vinyl and taking polaroids.
Style essentials: A cosy knitted beanie, plaid, plaid, and more plaid, oversized cardigans, combat boots and a leather (vegan) backpack.
Brave enough to wear glasses ironically and ride a penny farthing to work, the urban explorer is a hipster with much more swag.
Our fashion tips:
A pair of vintage-inspired suspenders is trendy and functional.

Wear them with a simple crew-neck tee and rolled-up trousers.

Chunky patterned jerseys add intrigue. Pair them with combat pants.

Don a puffer jacket or vest over a chequered flannel shirt with jeans.

A shearling-lined jacket with oversized collars flatters longer beards.

Layer an open plaid shirt over a buttoned-up denim one.

Tie a plaid shirt around your waist and pair with a quirky screen-printed top.
Use your beard as the ultimate accessory and nourish it with our beard moisturiser
The Sophisticated Santa
Beard type: A lofty silver or white mane.
Typically found: In front of a fireplace in the North Pole or at mens' fashion week in Milan.
Style essentials: Stylish coats, three-piece suits, hats and pocket squares.
Just because your hair has turned grey, doesn't mean you should take to wearing pyjama suits all day. 'Grandpa style' has become increasingly popular with many voguish veterans taking social media by storm with their updated, yet classic style. Take Alessandro Manfredini for example; his suave and iconic silver beard has not only set the style precedent for older men, but has also inspired younger gentlemen with its noble masculinity.
Our fashion tips:
Be audacious in a fully printed three-piece suit. You have nothing to lose.

Pair an elegant linen suit with a floral shirt, sans tie.

Instantly attract attention with a vibrant pocket square.

Top off your dapper look with a chic fedora.

Experiment with pocket chains and watches.

Add a bow-tie for that quirk factor.

Don't underestimate the power of a simple, well-fitted shirt and tie.

Complete your look with suede loafers.
Maintain your grizzled whiskers with The London Grooming Company beard shampoo and conditioner
Which style category would you like to try?